Wethersfield, Connecticut
Wethersfield was the first permanent English settlement in Connecticut, established in 1635, and was one of the first three towns to be developed along the Connecticut River. With landscape and built resources representing the seventeenth to the twenty-first centuries, it forms an important continuum of architectural, socioeconomic, and cultural history.
Today, Old Wethersfield is Connecticut's largest historic district. Its history is communicated to visitors and residents through its historic buildings and neighborhood landscapes, house museums and exhibits, and over a century of strong community preservation traditions.
Wethersfield was designated a Preserve America community in 2005. The master plan for Old Wethersfield supports ongoing preservation programs, strengthens business uses in the village center, outlines potential streetscape improvements, introduces a coordinated wayfinding system, and recommends a comprehensive program for community interpretation.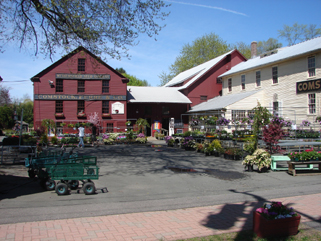 Client: Town of Wethersfield
Prime Consultant: John Milner Associates, Inc.
JMA Project Director: Peter Benton